Spongy liquorice muffins with Råstoff Pure Liquorice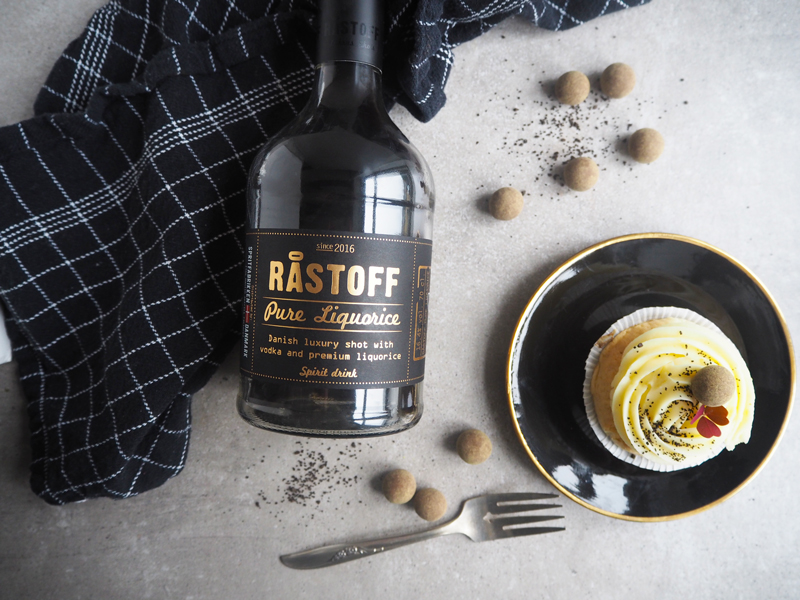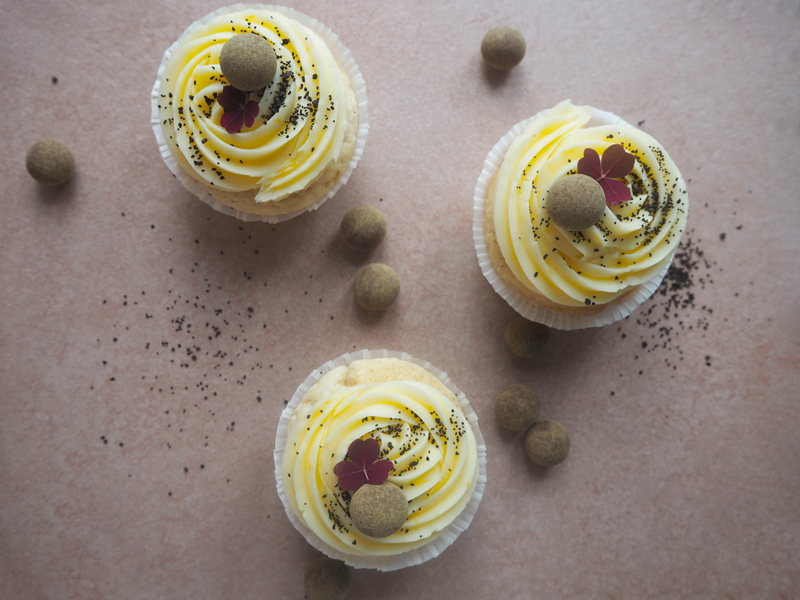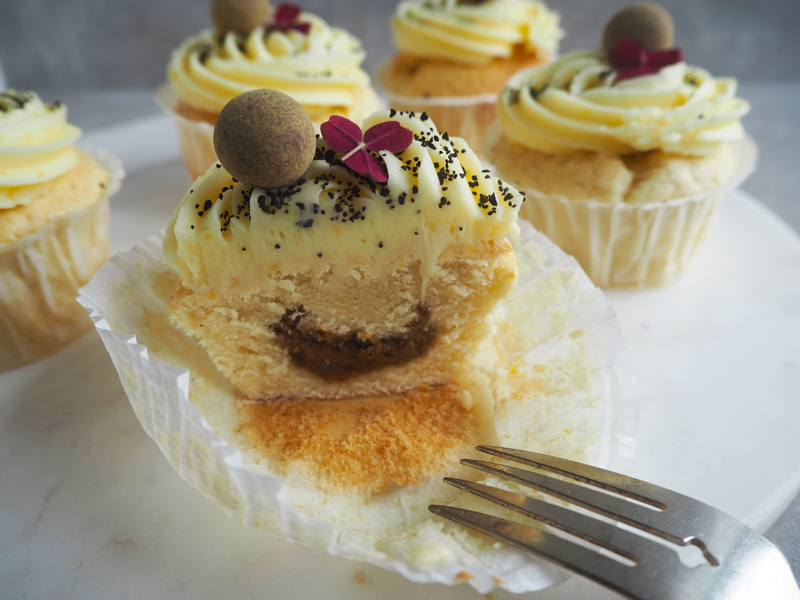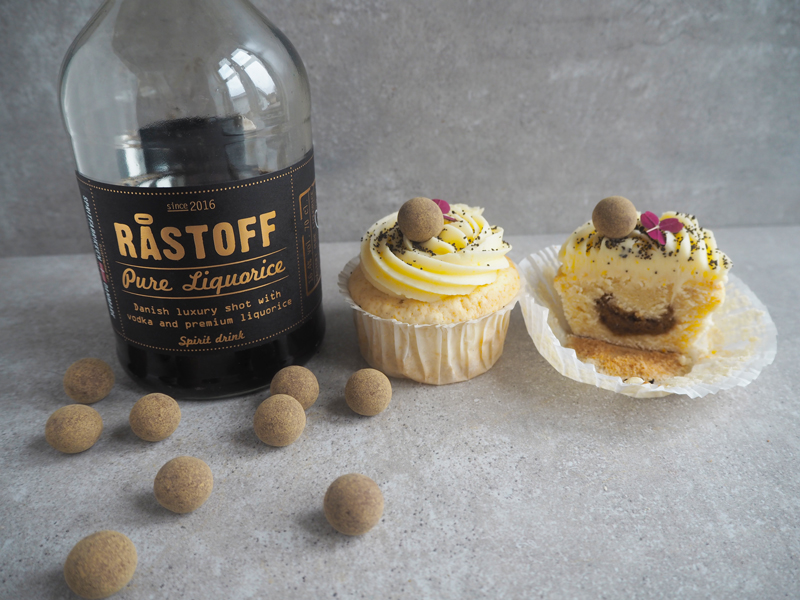 If you love liquorice, you will love these muffins that taste delicious of liquorice. The soft vanilla muffin combined with an acidic lemon butter cream and a centre of liquorice hits all taste senses.
Er du lakridselsker? Så tag et kig på vores drinks med lakrids
Liquorice muffins (10 pcs):
Liquorice Syrup
2 dl. Råstoff Pure liquorice shot (or Organic Råstoff Pure Liquorice)
1.5 dl. sugar
1 tsp. liquorice powder
Put it all in a saucepan and let it stand and "cook" for approx. 30 min. It must cook until it begins to thicken. Then remove it from the heat and let it cool down.
Vanilla muffin
70 g soft butter
150 g of cane sugar
2 eggs
Dr. Oetker vanilla paste
100 g sour cream
1 dl. Buttermilk
180 g wheat flour
1 tsp. baking powder
Turn the oven on 180 degrees Celsius. Beat butter, sugar and vanilla paste light and airy. Beat the eggs in one at a time. Sift flour and wheat flour into the dough and fold it in. Finally add the buttermilk and sour cream. Put the dough in muffin molds. I weighed mine, so there was approx. 70 g each.
In order for them to not run over, I use a silicone mold. Then they keep the nice shape on the cake.
Bake them for 12-17 minutes in the oven. Use a needle to see if they are done.
Take them out of the oven and let them cool completely.
When they have completely cooled down, make a hole in the middle of your muffin (use a cupcake plunger) and fill the liquorice syrup into the hole and put the muffin top back again, so that it looks whole again.
Lemon Butter Cream
250 g soft butter
350 g of icing sugar
2 lemons (zest and juice)
Beat butter and icing sugar to a uniform and airy mass. Grate lemon zest in and use lemon juice to taste. When it has the perfect consistency and taste, add it to a piping bag with a star nozzles. Then spray it in a pattern that you want. I decorated mine with liquorice powder, liquorice balls and sorrels.